Calling nCentive a Relationship marketing system is like calling a Ferrari a "car".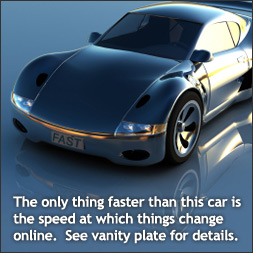 Well, yes, technically it is a relationship marketing system and yet, it is so much more.
Originally designed to meet the highly stringent demands of the lottery industry, it has now grown to become the most secure, simple to use, comprehensive contest, content and member management system available today. Built to easily run large, important contests and other online campaigns; nCentive manages your membership databases, email campaigns, contest draws and walks your dog. Plus, you'll never have to write an embarrassing press release about your recent "security breach".
By providing nCentive as a Software as a Service (SaaS) model, Splashdot has been able to offer its clients many advantages. With virtually zero maintenance and set up time, you're off and running right away. The intuitive design allows almost anyone to learn it with very little training involved.
Go ahead, compare it to our competitors' systems, we're confident we can offer you more for less. Or, chat with us about it now.