Social Media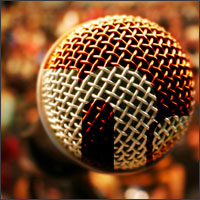 Social Media is more than just someone "tweeting" about what kind of sushi they had for lunch.
An often misunderstood, misused and overlooked technology when it comes to marketing businesses, Social Media, when used properly, can take your campaign to dizzying new heights. When brands incorporate this medium into their online marketing strategy they are able to reach old customers, attract new customers and effectively show the world their strengths.
Splashdot has successfully used Social Media in multiple promotions to drive traffic to the contest sites, increase signup rates, and turn run-of-the-mill promotions into runaway successes! Years of hands-on experience has given Splashdot a deep understanding of how to harness the power of Social Media in order to improve your web marketing campaign.
Interested in learning more? Drop us a line! (Or if you are feeling social, check out our FaceBook fan page or our Twitter feed for examples of how we roll!)
How does nCentive work with Social Media?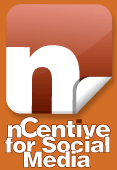 nCentive
can help seamlessly ease you into the world of Social Media. With easy to set up content bits, you can
add Twitter streams, link to FaceBook or have your users "Digg" you.
The flexible technology of nCentive melds perfectly with the current Social Media trends, making your promotional campaign a snap to manage.
Let us show you how
nCentive x Social Media = your profit!