Over the past 10 years we've become experts in the field of loyalty / relationship marketing and we've seen it all.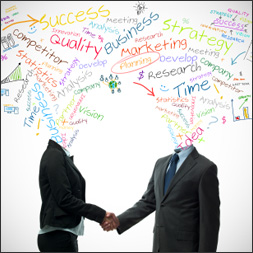 You know that innovative idea you have for your website that nobody has ever done before? Well, actually, we've done that – and we can tell you if that's the right web strategy for your company to take.

Whether they are large or small projects, we've seen it all before and we know what works. Your success is what matters to us. We are absolutely dedicated to it and we will do whatever we can to make sure your promotion succeeds.
As much as we love to joke around and have fun at Splashdot, we take your work very seriously. We pride ourselves on being innovative and work our asses off in order to stay at the forefront of technology. In this industry you have to – the web changes too quickly to just stand still. That means that when you work with us, every possible technological advantage is being used to support and improve the success of your promotion.
Whatever your web, software or marketing needs are, Splashdot is a company you can count on. Drop us a line and let's talk about what we can do for you.